When I first bought you It Was Amazing.
If someone ever dropped you I would go hell raising.
Remember the time I first got you in the Beginning of may.
I Bumped you on my porch on that rainy day.
The Max B thumping in my eardrums.
I played you for hours until the night had succumbed.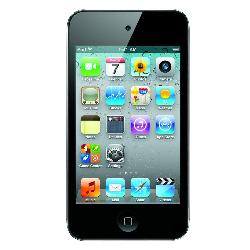 One time I thanked god.
For giving us Steve Jobs.
But one thing he didn't prevent.
Protecting the iPod in any sort of events.
My life was brilliant my life was fun.
Till you cracked and your screen was DONE.
I will never forget my old friend.
But SORRY For this very bitter end.
Apologies for being a such a bitch.
But your next to be on my Craigslist.
I pity your heart for giving it this laceration.
But I'm on to The next iPod 6th Generation.
Love ,
Mettra
P.S : Hope Your New Owner Is Having As Much Fun With You As I Did : )